Internet providers Belgium
Almost all Internet providers in Belgium offer stable and fast Internet connection. There are a lot of different Internet service providers on the market in Belgium and every provider offers different kind of Internet packages. It is possible to get Internet connection via ADSL, VDSL, fibre optic and via satellite connection. Prices vary by Internet speed and Internet usage. We are happy to help you find the connection that would fit best to your needs.
Compare Internet providers Belgium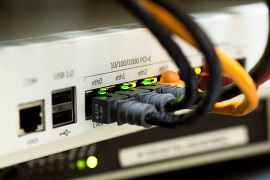 Go directly to:
1. Different Internet users
2. Compare Internet providers
3. Best Internet provider Belgium
4. Scarlet Internet
5. Proximus Internet
6. Broadband, phone and TV deals
Different Internet users
Not everyone uses the Internet in the same way. There are people who only use the Internet to read their email, but there are also people who use the Internet to play 'heavy' HD games. These two types of people do not need the same kind of Internet speed. That is why we have made 3 categories where you can identify yourself with:
1. The surfer: when you use the Internet to read your mail, for Facebook or for Google. In that case 20 Mbit/s of downloading speed should be sufficient.
2. The streamer: when you regularly use Spotify, Netflix and Youtube; you should go for the 60 Mbit/s Internet subscription.
3. The gamer: if you are a real gamer and you never want to slow Internet again? Then you should go for the 100-500 Mbit/s subscription. Note that this speed is often only available with fibre optic connection.
We have made a simple overview of the various Internet providers that are on the market in Belgium in 2022. This will make it easier for you to compare the different Internet providers. Internet providers in Belgium all offer different packages, which vary in Internet connections and Internet speed. There are multiple Internet providers in the market in Belgium, of which Voo, Scarlet, Telenet, Dommel and proximus provide the best conditions. These companies offer the highest Internet downloading speed within Belgium. Fibre optic has no national coverage and therefore it is not possible to order a glass fibre subscription for everyone. Be sure that you can receive fibre optic connection before you place an order at any Belgian Internet provider. On most websites you can enter your zip code to see if you can receive fibre optic connection in your area.
Overzicht van internet providers in België
---
De beste internet provider van België
Scarlet Internet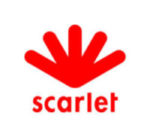 Scarlet is one of the best and cheapest Internet providers in Belgium. Scarlet is currently one of the largest Internet providers in Belgium and offers a high-speed download flat at a relatively low price. Scarlet currently offers cheap packages for Internet, TV and phone. They have an English website. Especially in recent years, the company has grown rapidly because of its competitive advantage. At the moment, Scarlet offers 2 interesting package deals:
1. Poco: the first Internet subscription is called Poco and is suitable for people who use the Internet for surfing the web, for Youtube or Facebook. The Poco subscription that Scarlet offers consists of 30 Mbit/s of download speed. There is a limit and you can download up to 50GB for this Internet speed. When you reach the 50GB limit, your Internet speed decreases. This option only costs 23 euros per month and a one-time 50 euros installation fee. This is one of the cheapest deals and perfect for you when you only use the Internet for Facebook, to surf the web or to read your email.
2. Loco: This is the largest Internet package that Scarlet offers. When you are a heavy Internet user, this could be an interesting option for you. This subscription provides a stable connection with 50 Mbit/s of downloading speed. This Internet subscription costs 35 euros per month and a charges currently no installation fees . When you do not know what kind of Internet user you are, then it would be advisable to look at the different types of Internet users at the top of the page. Perhaps you find yourself in one of the descriptions, which makes the decision a lot easier!
---
Proximus Internet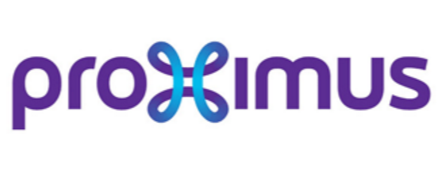 Proximus is the best Internet provider in Belgium of the high-end segment. Proximus is the flagship of the Proximus group and offers very competitive Internet packages. Proximus currently offers 2 interesting packages:
1. Start: as the name states, this is an Internet subscription for Internet starters. This starters subscription currently offers downloading speed of 50 Mbit/s until the 100GB download limit has been reached. After you exceed this limit, your Internet connection will slow down. 100 GB is quite a lot and not many normal Internet users will exceed this. Note: if you stream a lot over the Internet, for example, via Netflix, then 100 GB may not be enough. This offer currently costs 27.50 euros per month with one-time installation fee of 59 euros.
2. Maxi: this is largest Internet package of Proximus. When you play games or stream movies on a daily basis then this is the right package for you! With unlimited high-speed Internet that can go up to 100 Mbit/s, this is the ultimate package for gamers and people who never want to get slow Internet. This offer currently costs 48.20 euros per month with one-time installation fee of 59 euro.
---
Broadband, phone and TV in 1 deals
TV Vlaanderen all-in Pack


Broadband, phone and TV in 1 pack? Then you're at the right place at TV Vlaanderen. TV Vlaanderen offers 3 different packs: basic light, basic and basic +. The basic light pack provides 41 TV channels, the basic pack provides 68 TV channels and basic + pack offers TV 97 channels. TV Vlaanderen also makes it convenient to book extra options such as interactive HD recorders, interactive HD receivers and additional erotic channels. TV Vlaanderen provides a very clear overview of the costs involved. This makes it easy to buy or rent a complete set for HDTV. A complete set for HDTV includes everything you need for digital satellite TV. The interactive HD receiver allows you to enjoy high definition TV.
More informationOrder now
Proximus all-in Pack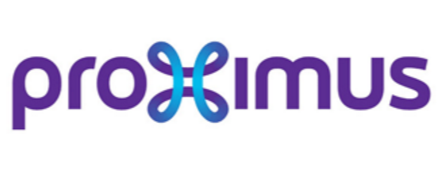 When you already have a HDTV set at home, you should consider buying the Proximus all-in-1 pack. Proximus most competitive pack is the Familus pack. They offer the first 6 months a discount of 25 euros a month. This pack contains unlimited broadband usage, enables you to compose your own TV bundle and enables you to call free of charge from your fixed landline at night and in the weekend. In addition, a technician will install everything for free. Please note that after 6 months you must pay the normal price.
More informationOrder now